Evelyn Thomas (Brandt)'s 1963 Chevy II
A very special car restored for a very special lady. The car is owned by Evelyn Thomas (Brandt) owner of Brandt Consolidated. One of their offices is located next door to us. She came in one day and asked if we could restore the car her mom bought brand new. She wanted to display the car at the Brandt appreciation dinners and participate in the local parades. I told her it would take about 1-1/2 years to restore but as she walked out of our office, she commented that it was one of the items on her bucket list. Well that was enough. We pulled out all the stops and worked 14-16 hour days, 7 days a week for 3-1/2 months and we were able to unveil the car to her at our open house on June 5th, 2010. Evelyn is 87 years old and STILL works 5 days a week and does not like being told no. It was definitely a pleasure to do the car for her.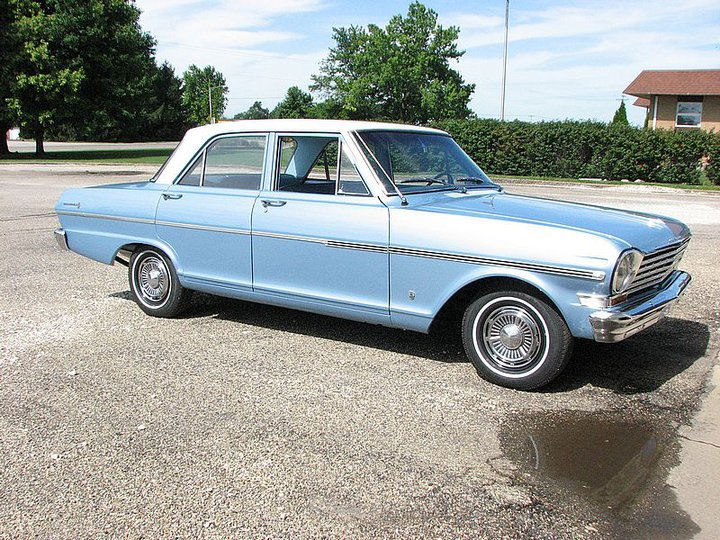 The Restoration Process
Click any image to see larger photo.