1970 Leeds LS6 Chevelle from Minnesota
This was our first LS6 restoration completed in 2001. This car was the second highest scoring 1970 Chevelle in the country at that time and has won numerous awards since that time. This car was also used as one of the full size models for Lane Collectables die cast cars. I was hired as one of their R&D techs to help in the production of this model.
"Details make the difference" is our company motto. I have found that only one of 7 plants routinely sprayed their heater boxes with an undercoating. This is replicated exactly how it was found.
After hundreds of hours of R&D, we have come up with a way to exactly duplicate the original factory spatter paint including 'fish eyes' just like the originals. This also varies from plant to plant with some plants using fish eyes while others had a spider web appearance.
I have had all the stamps for the radiator hoses, brake hoses, carburetor, fuel lines, door jamb VIN decal, oil change decal, dealer information decals, shocks, springs, trunk decals, etc. made to exact copies of the originals including the type of paper originally used.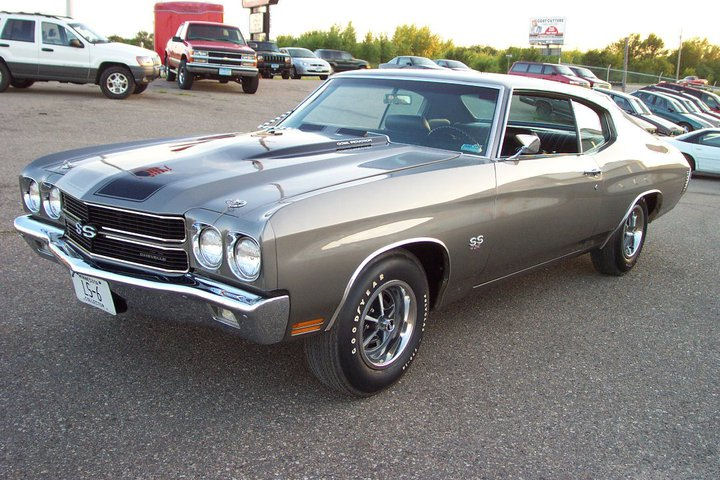 The Restoration Process
Click any image to see larger view.