1970 SS396 Convertible in Black/Red
This was an extremely rough car brought to us by a local dentist who asked that we not build him a show car but rather something he and his family could drive and enjoy. The car had been 'restored' once before but was done extremely poorly with very thick bondo. Extensive bodywork was required.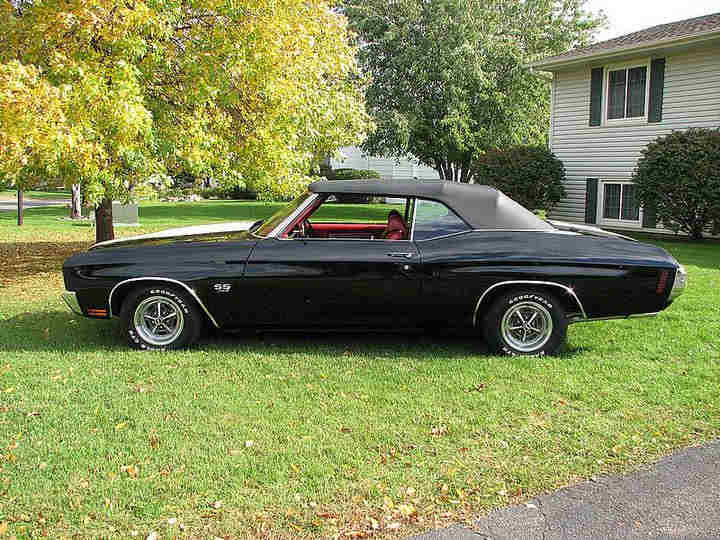 The Restoration Process
Click any image to see larger view.