Mark M's 1970 LS6 Pilot Car
This is the earliest known and documented U.S. delivered LS6 Chevelle. Built on December 9th, 1969 and has been labeled the 'Pilot car' as that was the name assigned by Chevrolet cars that were built pre-production to be used as test beds. It has "Pilot job" and "if it had wings it would fly" hand written on the build sheet. The car had an amateurish restoration done many years ago and needed a full frame off restoration. This car was recently invited to attend the Playboy Mansion's, "Muscle Cars at the Mansion" show where only a total of 33 cars are invited from around the country.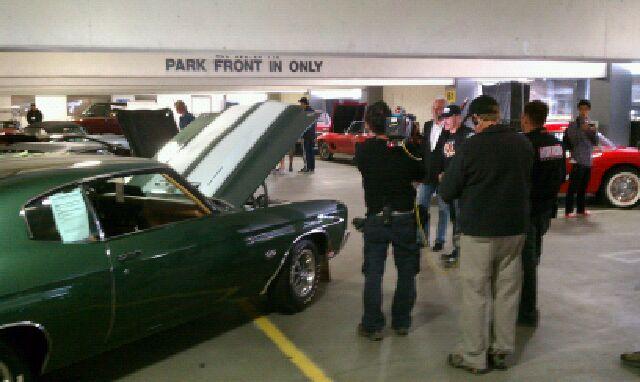 August 22, 2011: Preparing to film for an upcoming episode of American Trucker.
The Restoration Process
Click any image to see larger photo.