Henry D's 1970 LS6 Engine
A very unique opportunity came to us from a gentleman on the east coast who requested that we restore his engine back to as original and as built as possible. The interesting part about this build was that the original block had thrown a rod and damaged one of the cylinders at the base which would make it impossible to sleeve as is. Henry wanted to save it so he found Cast Iron Welding Works, a company in England specializing in cast iron repairs that was able to make the repair to the block. From there the engine long block traveled to California where it was rebuilt by Mike Lewis, a highly respected builder who rebuilt then entire engine and then dyno tuned it. Henry then picked up the long block and delivered it to our shop where the restoration began. We wanted to restore it exactly as the Tonawanda engine plant did it 47 years ago complete with paint inspection marks and overspray. Each and every component was restored to as delivered appearances. For now it will make a great display item for when his car is completed and the two are mated back together again.
This block has one of the unique and well documented Baltimore stamps that was found not only on the conventional spot on the engine pad but also on the engine block near the oil filter and near the bellhousing flange.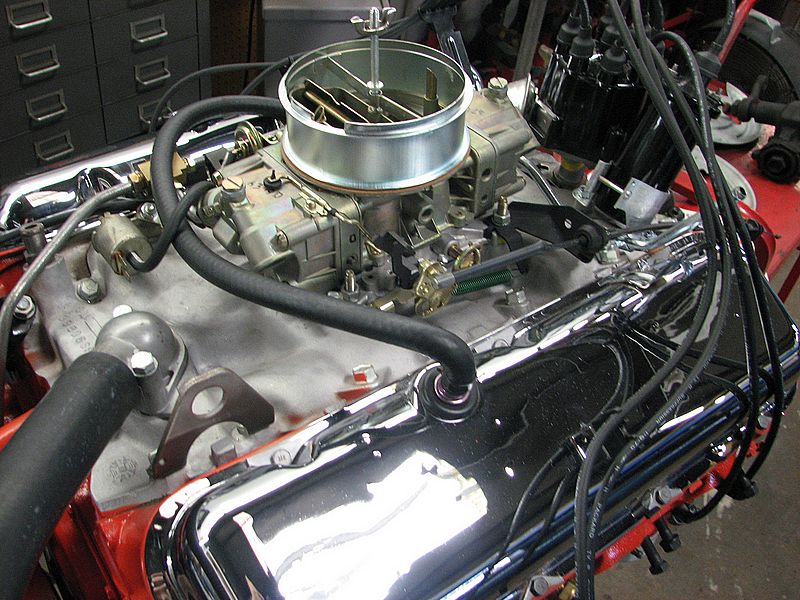 Click any image to see larger view.