Josh C's 502 RestoMod
This west coast customer hired us over a year ago to build a RestoMod using a 1970 Chevelle for a theme. Wanting to make the exterior basically stock he opted for the Cranberry Red with Black stripe color scheme and replacing the engine with a crate 502, ATI Turbo 400, Moser 12 bolt and 4 wheel Wilwood disc brakes while incorporating a stock SS bucket seat interior. Also to be added will be an upgraded Hotchkis tubular front suspension and poly bushings.
First we had to locate a car for an appropriate candidate. Our customer found one first and located a 1970 Malibu small block with a very solid body and had it shipped to us. While the bodywork and paint was started immediately the rest of the car's parts were ordered and shipped awaiting installation in its new chassis as we are able to get to it. This will be a nice change from the norm in our shop and will give us a chance to use some imagination to build his car for him. The photo of the finished car is similar to the look that the customer is wanting. Follow along as we build this dream car for this western customer.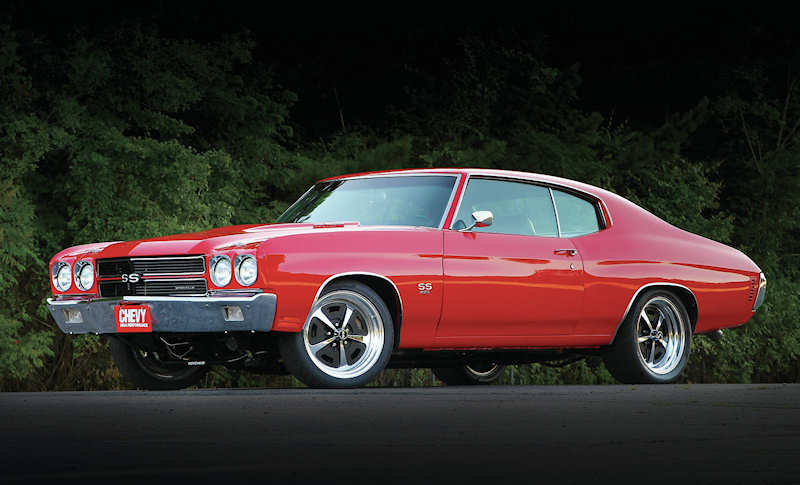 Click any link to see larger section.