Revival & Maintenance ~ Bill W's 1966 SS396
This is an original paint survivor 1966 Chevelle SS396 brought to us from Bill W in Iowa. He wanted to have the car Vintage Certified and asked that we go through and clean the car without doing any restorations. The car was covered in your typical road grime with oil underneath and in the engine compartment.
There were some incorrect parts that had been installed on the car over the years so between Bill and I we located the correct parts and installed them back on the car. The trunk had been sprayed with a rattle can spatter paint and this was completely removed from the original trunk area. The engine had been painted in rattle can Chevy orange and this was also painstakingly removed leaving the original below. What remains on the car now is very much the way Chevrolet delivered it back in 1966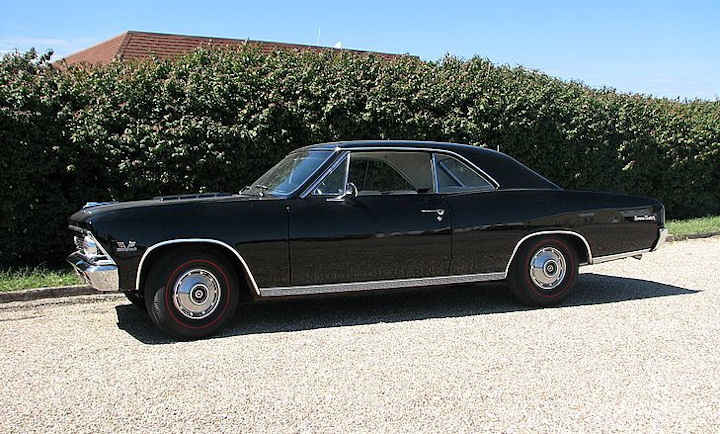 Click any image to see larger view.
Engine / Transmission Components Details
Chassis / Brakes Components Details