Revival & Maintenance ~ Rick & Emma V's 67 SS396 Convertible
This 1967 Chevelle convertible belonged to Emma's brother and she inherited the car upon his passing. The car was not finished at that time and Rick and Emma wanted to finish the car in honor of her brother and enjoy what he has started. This was not a full restoration but rather some odds and ends. The engine was completely rebuilt and upgraded with a cam change and made to run on pump gas. The engine now produces and honest 360 horsepower. In addition we installed a completely new interior, restored the front half of the frame and engine compartment, original style wheels and tires, exhaust, a new top and finally a rear gear change as the 3.07 gears were just not enough for the car. It will now ride with 3.73:1 Positraction gears. Not a full restoration but at least now a car that Rick and Emma can enjoy for years to come in honor of their brother.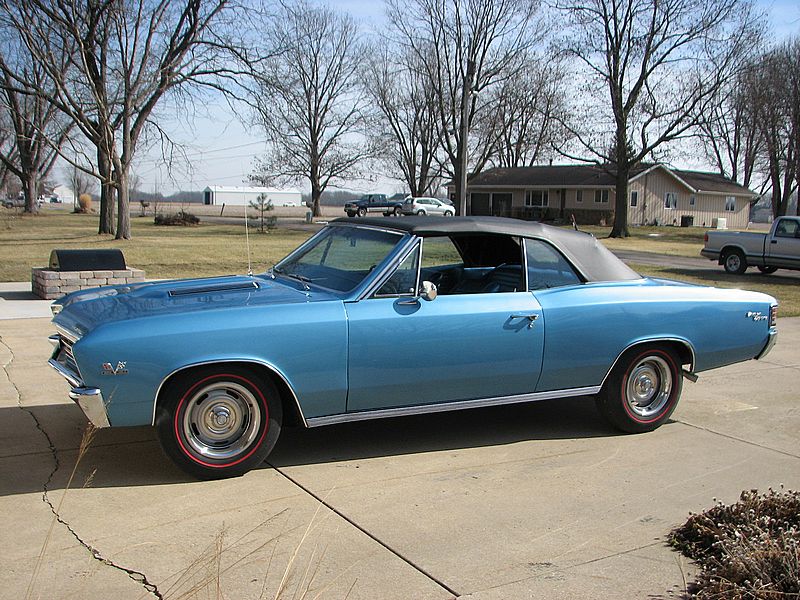 Click any image to see larger view.