Revival & Maintenance ~ Michael R's Documented 1969 Z28
Michael recently purchased this real, born with drivetrain and documented Z28. Believing it was a relatively original with one repaint car he was going to leave it as is and just clean it up. However, upon closer inspection it was found that the entire engine compartment and undercarriage had been restored or spray bombed at one time so Michael decided to have some fun and drive the car. Together we decided to Day II the car much like it would have been done in the early 1970's with the addition of Torque Thrust II wheels, P255/70R15 rear and P215/70R15 front Goodrich tires, traction bars, chambered exhaust, cowl hood and air cleaner and due to the climate in which he lives, we added Classic Air to the car without making ANY holes or messing up any original parts. We wanted a custom install appearance so that other than the aluminum compressor, the engine compartment would look relatively stock. We custom built a new firewall heater cover instead of using their ugly flat plastic cover, hid the plumbing and wiring as best we could and purchased a reproduction dash pad so that the vents could be added. ALL the original parts were saved to be replaced at a later date. In addition to the new Day II items on the car we will also be fixing and replacing any incorrect items. A previous owner told us that of all the 69 Camaros he has owned, this was the biggest pooch of them all and we have taken strides to correct that. Mainly all new ignition components and a thorough carb rebuild which have both helped considerably. This will now be a very enjoyable driver car for Michael and without hurting the value.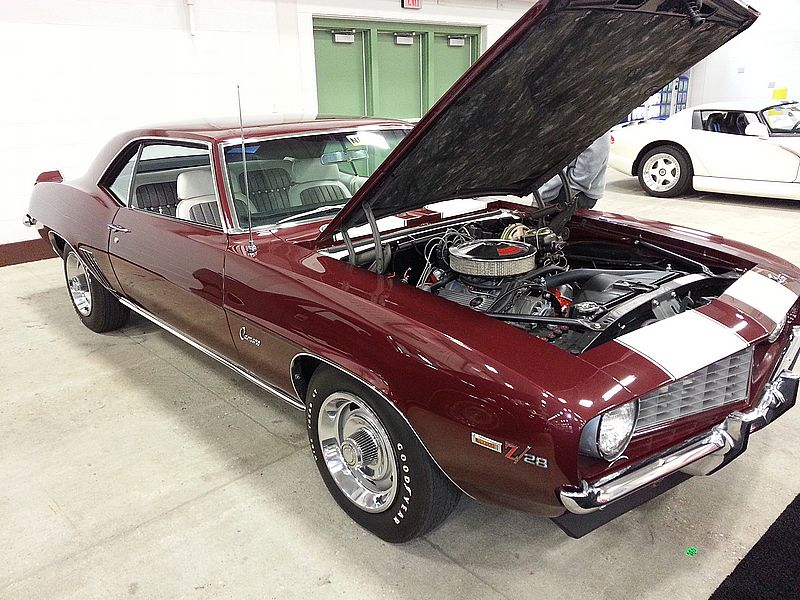 Click any image to see larger view.