Revival & Maintenance ~ Randy F. of southern Illinois, 6000 mile LS6 Chevelle
The is yet another documented LS6 Chevelle that we were asked to clean up and make some minor repairs/corrections to for the upcoming 2011 Muscle Car and Corvette Nationals show. This car was located in Ohio and owned by a large collector and was not very interested in selling. However, persistence paid and Randy was able to obtain his dream car of a Black, white stripe, black bucket interior, M22, 4.10:1 LS6.
The car has 6000 original miles on it and due to a brake line leakage the owner decided to pull the fender and hood off to repair the inner fender well and frame damage due to the brake fluid. One thing led to another and unfortunately the whole car ended up being restored except for the paint. It still retains much of its original paint, interior and drivetrain and most but not all of its original parts. We are replacing some incorrect parts such as valve covers, exhaust manifolds, etc. and replating some parts that were painted instead of plated as well as some incorrectly painted under hood parts. We will also be correcting the carpet as that was not installed correctly. With this we hope we have another satisfied customer and award winning LS6.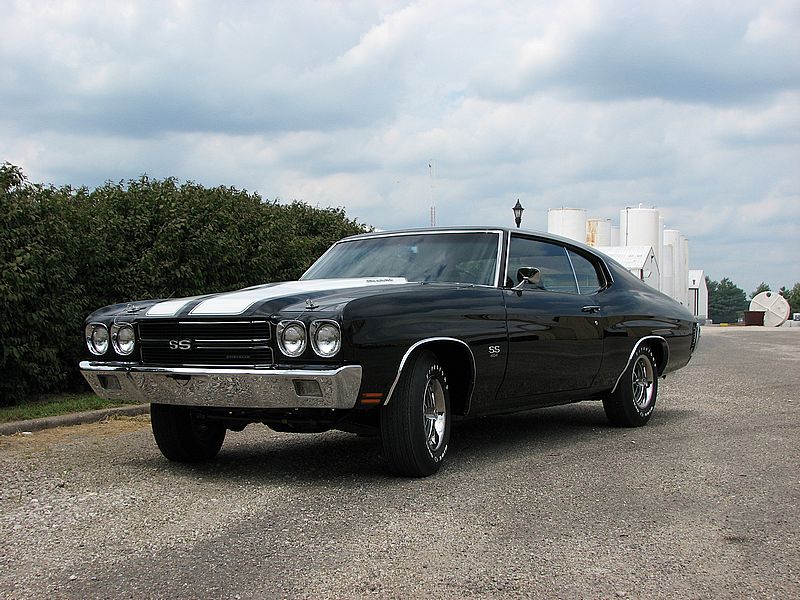 Click any image to see larger view.