Revival & Maintenance ~ Derek T's Forest Green LS6
This is a car that I have known about for many years and one that has been in Illinois all its life. A good friend purchased the car a few years ago and recently decided to sell it as he had located a car he and his dad had restored and wanted to buy it back again. This car is a complete survivor sans one repaint. The new owner is having the car delivered to the shop shortly to have some minor issues addressed on some wrong items that were replaced years ago. It should be a fairly straight forward and quick repair and into the hands of the new owner shortly.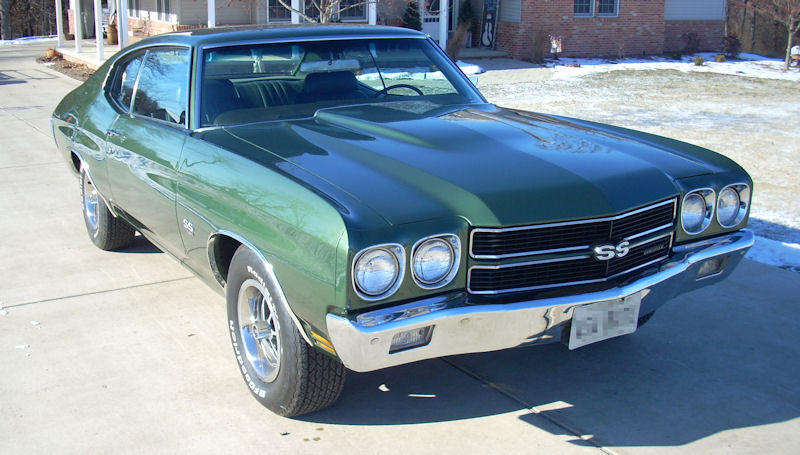 Click any image to see larger view.