Revival & Maintenance ~ Mike G's 1972 Trans Am
Mike has owned this car since he was 17 and has modified it over the years yet it still retains its original 455 engine. He brought us this car and a whole laundry list of items to repair or change out. He could not find anyone in town who would either work on it or could trust and found us through a mutual friend. I hope we perform as expected. We will be replacing much of the weather stripping, fixing a rattle in the T-tops, changing out the rear springs and shocks, a complete new tube A-arm suspension, springs and shocks up front, as well as changing out the Doug Nash 5 speed for a T56 6 speed, changing out the wheels and tires as well as many other items. We are currently fixing some small things and will tear into the car in earnest sometime after January 2014.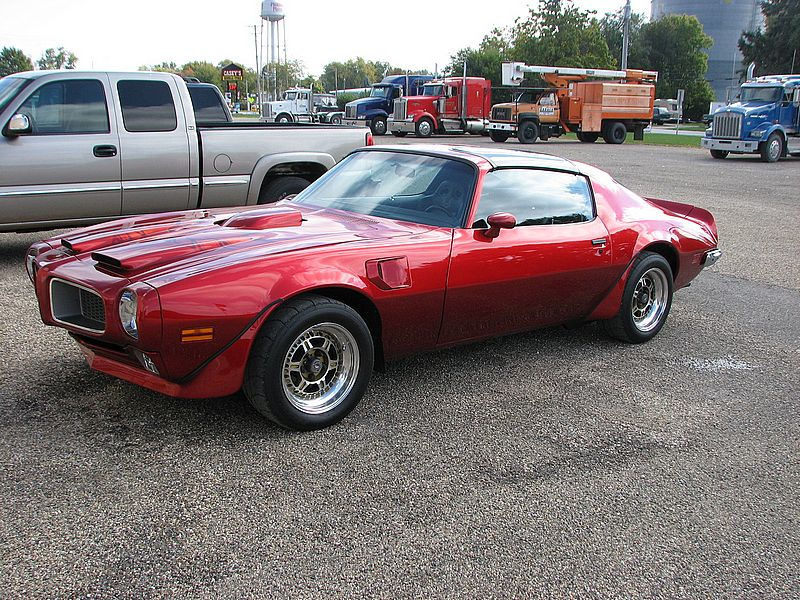 Click any image to see larger view.
Update ~ February 8, 2017
At a later date Mike brought his Trans Am back to us and upgraded to a Vintage Air A/C installation. He requested that we use all Aeroquip lines and fittings which presented a problem since Aeroquip does not make A/C fittings that were adaptable to the stainless lines. However, we did find a source and had some stock ones as well as some custom pieces fabricated so that we could for the most part conceal a lot of the installation. This installation required a lot of custom fabrication as Mike wanted rear seat vents and to have everything as hidden as possible which required running the A/C duct through the already custom fabricated console with very limited space. We were up to the task and with Phil's fabrication skills were able to custom make several of the needed pieces. We also used this time to hide the engine coolant lines. In addition, Mike was able to find an original style Quadrajet carb for us to install. Though in bad shape we were able to rebuild it and dial it in.

Click any image to see larger view.