Revival & Maintenance ~ Michael & Alice L's 1977 Trans Am
This 1977 Trams Am belongs to Michael and Alice L. The car had been restored but they wanted to upgrade some areas and visited us to get some ideas. Together we decided to change the color of the engine, hide as much underhood clutter as possible, remove the air conditioning while still maintaining climate control, insulate the cab, hide the ignition coil and just a general going over. We removed the front clip, powder coated many of the components, hid all the wiring and plumbing, used low visibility hose clamps, etc. We replaced the OEM booster and master cylinder with a smaller and much better looking unit. Unfortunately this required a lot of custom fabrication to the brake lines, brackets and especially the drivers wheel house. What we are ending up with is a very clean and slightly modified 500 hp Trans Am.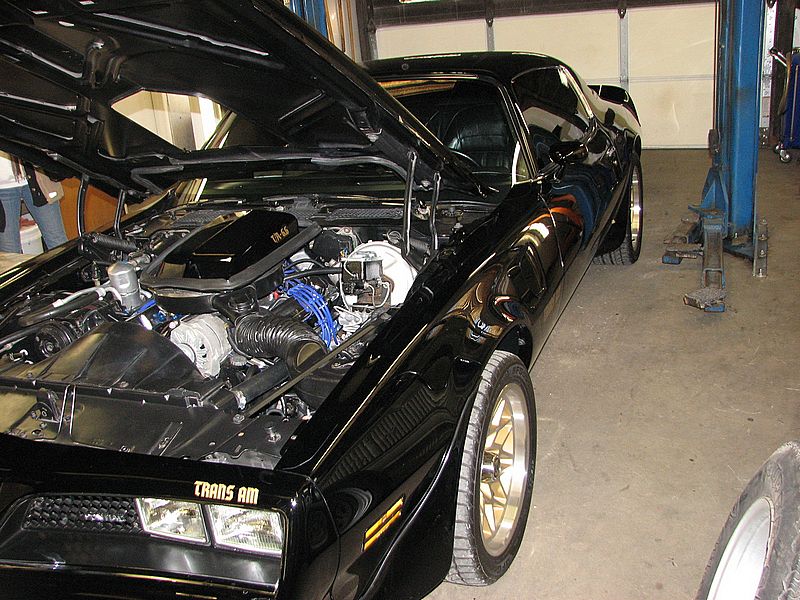 Click any image to see larger view.